Testimonials

Mitesh Halani, Businessman
---
I am a permanent student of Amit Sir and Dipti Ma'am. I have attended this life-changing course 3 times in the last 4 years.
Amit Sir is the most influential man in my life, second only to my father. Amit Sir cemented my philosophical foundation and nourished my mind with ideas and ambitions never before imagined. He chiseled my character. With his lectures, Amit Sir emboldened my belief in me and in my most daring dreams.
Dipti Ma'am is so passionate about teaching that you feel her passion while she teaches. She observes every student's weak and strong points, and pushes them to be more sincere and punctual in their work.
If God gives us a choice to attend only one course in a lifetime, I will recommend this course. Sir and Ma'am, I love you and owe you my success.
---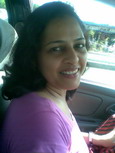 Niralee Dalal
---
Dipti Shah's has boosted my confidence. The course has certainly enhanced my reading and writing skills. Most importantly, it has encouraged me to continue my voyage in the vast fascinating ocean of English language.

Amit Sir and Dipti Ma'am become their students' friend, philosopher and guide.
When I joined this organization in April 2008, I was totally depressed as I had lost my husband in Oct. 2007. At that time Amit Sir and Dipti Ma'am held my hand to take me out of grief. Amit Sir's sessions on positive thinking and acceptance of life played a great role in my life. He taught me how to welcome all kinds of problems, because in his words 'God is giving us problems to make us perfect and confident'. Sir is the person who changed my whole personality, from negative to positive. So, for me the experience at Dipti Shah's was life changing.
---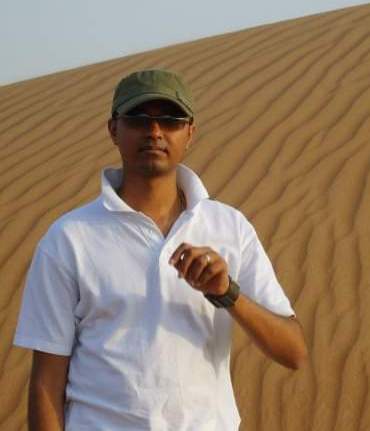 Jirvit Patel, London, UK
---
Dipti Shah's Institute…? In real sense it's an institution rather than just an institute, not by the size of it but by the magnitude of impact that it creates on the lives of its student. It's fabulous to see how Amitbhai and Diptiben both handle their students ranging from 16 to 60 years in age with personal attention to each individual. I was privileged to be their student at the age of 19. What mesmerized me was the fact that there is a lot more to learn in this world than just the educational syllabus and that all this learning begins with the proficiency in English language.
I urge you not to think that the fees are too much and you cannot afford, as what I (reluctantly) paid 9 years ago is still paying me back and I am sure it will always pay me as long as I live.
---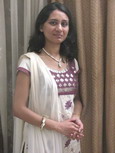 Rachayita Thakkar,
---
At Dipti Shah's Institute, I learned to live life. Most of the people just exist in this world; I was one of them. Dipti Shah's Institute not only teaches English but also values of life--which can't be described in a few words. It changed my personality completely. After a few weeks, I found a rebirth of Rachayita Thakkar. The most important thing is I never realized when the process of transformation started.
One can feel the result after a few weeks only. I had joined Dipti Shah's Institute in a situation when my mind was very upset and I had started looking at life negatively. It was a miracle after 12 weeks when everyone started observing a positive change in me. Diptiben and Amitbhai are like my parents. I thank them from the bottom of my heart for making me blossom from a bud.
---

Pihas Parikh, Investment Consultant
---
Diptiben taught us how to be a disciplined person, how to be persuasive, how to remain happy, how to have full energy while you are at work, how to feel sensational every day under any circumstances.
Amitbhai – well, you need to meet him once in your life. He gives you the most required BIOS (Basic Input Output System) for your brain, which will help you to design your life. You will learn how to solve your common problems immediately. You will learn the tactics on how to negotiate, manage relationships, invest money to survive and thrive, how to do real SEVA and, most importantly, how to elevate others' lives.
Well, you will enjoy the three months of your journey and make thousands of invaluable memories. What's more, my younger brother Sagar and my wife Barkha also studied with them after I finished.
---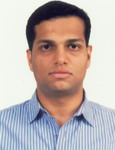 Sagar Parikh, Manchester, UK
---
I would whole-heartedly recommend Dipti Shah's Institute because after joining the institute, I achieved fluency in spoken English and tremendous self-confidence. The institute will help you to develop your communication skills in English and confident personality. However, it's not just an English speaking course; it's like a miracle potion for students who really need proper guidance and motivation to achieve great heights. This institute will definitely provide a new dimension to your career and life, as it has done in my life.
---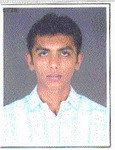 Abhishek Viramgami
---
I am doing my Masters in Journalism. After completing my bachelor's degree, I applied for a job in some companies including SNL Financial in Vastrapur near Himalaya Mall. After an Entrance test and interview, I was selected as a news writer. SNL is a US based company that provides financial data to many companies of the world. It's not just the journalism degree that has helped me to get this job: it's mainly English that helped me. I am grateful to both of you.
---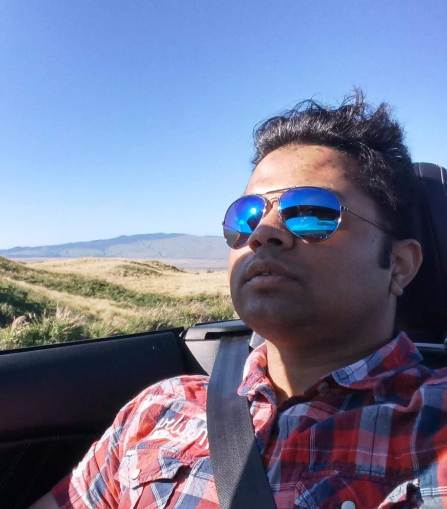 Mihir Jaiswal
---
Now I find English easier. I have taken admission in Pharmacy. It is completely in English, but I find no difficulty except with some technical words. However, I can remember difficult vocabulary using your memory techniques. Teachers and students are asking me whether I am from English medium.
One more thing! I have seen the famous musical "Fiddler on the Roof" and I have followed each and every word. I was very much surprised and delighted too.
---
Devangi, MA (Eng), PGDBM, Soft Skills Trainer
---
I would strongly recommend Dipti Shah's Institute because it will make you highly competent and, at the same time, Amitbhai's motivational and practical way of carving the "Real You" will empower you to fight against the odds of life.
---

Chirag Shah, MBA, USA
---
We always remember the best decision and the worst decision of our life. I must say that to join this institute was one of the best decisions I ever made. The environment of the class and the method of teaching helped me to think in English, so I could speak and write English well.
How can I forget Amitbhai? You can learn so many things (body language, memory skills, negotiation techniques, discussion of Bhagvad Geeta, living life fully, etc.) from him. I enjoyed the class in the year of 2000 but after 10 years still I would be ready and happy to attend his lectures. They upgrade the course content every year and make it more relevant for students to compete in this cut-throat competition. The skills and techniques learnt in this class has helped me everywhere from job to visa interviews, business deals, my MBA studies in the USA, and public speaking.
Only one free advice I can give to my friends who are thinking of joining this class: "Either join this class and enjoy success like me and thousands of other Dipti Shah's students, or regret for the worst decision of not joining this class and set a different (loser's) example for others."
---